This post was last updated on December 15th, 2021 at 04:17 pm
A landlord's right to access property is a contentious topic. It's not unusual to hear about landlords being accused of trespassing or sued for unlawful entry by a disgruntled tenant.
Although a property is owned by the landlord, this does not grant unlimited right of access without some form of agreement with the tenant. In most circumstances, landlords are required to give reasonable notice before any property visits, although there are some exceptions.
Landlord access rights and quiet enjoyment
All tenants have the right to quiet enjoyment. This means they have the right to live in their rental property without interference from the landlord, letting agent, or anybody else.
Quiet enjoyment is an implied term, meaning that it does not need to be stated explicitly in a tenancy agreement to be enforced. The other primary implied term that landlords must follow is to keep the property in good repair and fit for human habitation.
Tenants must also follow implied terms. These are to pay rent and to treat the property in a tenant-like manner.
Although the landlord owns the property, they must get the tenant's consent before visiting. If the landlord or anyone acting on the landlord's behalf does enter the property without consent, they will be trespassing and will be in breach of the tenancy.
Up next: Tenant Rights When Renting Property In 2021
Landlord's right to access and repair obligations
Section 11 of the Landlord and Tenant Act 1985 states that a landlord has an obligation to maintain and repair:
The landlord, or someone instructed by the landlord, like a plumber or gas engineer, will need access to the property to carry out these repairs.
In addition to access for repairs, the landlord also has a right to view the condition of a property. The landlord, or someone acting as their agent, can gain access to the property at a "reasonable time of the day" but only after giving the tenant a minimum of 24 hours' notice in writing.
Why do landlords need the right to access their property?
The main reason landlords or letting agents request the right to access a rental property is to carry out repairs, maintenance and property inspections. There are several safety inspections that all rental properties in the UK must have:
Landlords or letting agents may also want to carry out a mid-term inspection. This involves visiting the property midway through the tenancy to ensure everything is in good condition and to address any issues.
If the tenancy is ending, landlords or agents may want to carry out viewings whilst the tenant is still living in the property. If the tenant has given notice, they'll likely be happy to accommodate property viewings. However, if the tenant is content in the property but has been given notice, the landlord should be sensitive to the situation.
Landlord's right to access for property viewings
Landlords can request access to show prospective tenants around the property, but landlords should be aware of the disruption involved – especially if the tenant has not given notice.
Keeping the house tidy and open to strangers seven days a week can be stressful for the tenant. If possible, the landlord and tenant should agree on a few days a week when the tenant will be happy to accept viewings.
Landlord's right to enter: 24 hours' notice before visiting a property
Once a tenant has moved in, landlords should give at least 24 hours' written notice before visiting their rental property. A message or email is perfectly sufficient. The notice should include the time and date of the visit and who will be visiting the property, and why.
Some landlords and tenants will be happy to arrange visits without formal written notice, such as a quick phone call. This is perfectly fine, but it's important to note that a tenant is legally entitled to refuse entry if you do not give written notice.
Can landlords enter a property without the tenant's permission?
Under The Housing Act 1988, landlords must give at least 24 hours' notice before visiting, and the tenant must give permission.
As the tenant is entitled to quiet enjoyment of their home, they can refuse access to the property if necessary. The main reason a landlord will be visiting the property is to carry out repairs or safety inspections, so most tenants will happily oblige.
Some tenants may prefer to be present for any property visits and may request a change of time or so that they can be there. Other tenants may be happy for the landlord to access the property whilst they are out, but it's up to landlords (or their letting agents) and tenants to make arrangements that suit everyone involved.
Landlord access rights and tenancy agreements
A tenant's right to quiet enjoyment is an implied term, meaning any clause in a tenancy agreement that goes against it will be unenforceable.
Any clause in a tenancy agreement that 'permits' the landlord to visit the property whenever they like, without notice or permission, will be an unfair term and considered void.
Landlord's right to enter in emergencies
The only time a landlord has the right to access their rental property without permission is in an emergency. This is when there is a threat to the structure of the property or to life, such as:
A fire in the property
Structural damage that requires urgent attention
Water flowing from the building
A strong smell of gas
Suspicion of a violent or criminal incident
A serious concern for welfare
In these circumstances, an agent or landlord must be behaving 'reasonably' if they enter a property. They must be mindful of how they can justify their access should it be challenged later by the tenant.
As always, it is wise to obtain photographic evidence of any issue, make clear notes, log any police incident number, and get signed statements from any contractor present.
Unless it is an emergency, landlords or letting agents should always contact the tenant and give at least 24 hours' written notice before any property visits.
What if my tenant refuses access to the property?
Sometimes a tenant may refuse access to the property. If it's because the time or date doesn't work well for them, you can rearrange for a suitable time.
If a tenant doesn't respond to your written notice, try contacting them again through a different method, e.g. calling them.
If a tenant has outright refused access or is still ignoring your attempts to get in touch, the best thing to do is to provide further information on the reason for visiting. For example, if it's a gas safety check, you should inform the tenant in writing that:
The gas check or repair work is for their own safety and possibly the safety of others
They can be liable for the cost of any cancelled appointments
They will be liable if they suffer injury or damage because of a fault in the property that the landlord was not able to fix
They will also be liable if the property deteriorates because the landlord was not able to repair a fault
They are risking their tenancy
Formal action for a landlord to gain property access
When every other avenue has been exhausted, and tenants are unreasonably refusing entry, the next step is to write a letter informing the tenant that you will begin a more formal route to gain access.
It's unlikely that the situation will escalate to this level, but if it does, you should start by contacting your local environmental health department or the Health and Safety Executive. Explain the issue and ask them to contact the tenant to reiterate the importance of allowing access. In most cases, the tenant will allow access when the local council gets involved.
The least preferred strategy is to take legal action using the following three options:
Apply for an injunction to allow access. This is quick but involves paying a court fee. Judges are usually sympathetic to landlord requests so long as they can prove they have taken all reasonable steps to resolve the matter out of court.
Serve Section 21 notice seeking possession.
If the tenancy is still within the fixed term, then it may be necessary to go for a court hearing under Section 8, citing Ground 12: any obligation of the tenancy has been broken. Although a discretionary ground, a judge is likely to be sympathetic if they are convinced the motivation is genuine.
What if a landlord enters the property without notice or permission?
In England and Wales, it is illegal for a landlord to enter their rental property without at least 24 hours' notice to the tenant unless it is an emergency.
If a landlord does enter the property without notice or permission, this is a violation of the tenant's right to quiet enjoyment and The Housing Act 1988. In this circumstance, landlords could be prosecuted for harassment.
The Protection from Eviction Act 1977 states that a landlord will be "guilty of an offence" if their actions are "likely to interfere with the peace and comfort of the residential occupier or members of their household".
Entering the property without permission, or trying to organise an excessive amount of visits, such as unnecessary monthly inspections, can be considered harassment.
Have you had issues with property access?
Fundamentally, a tenant has the right to exclude others from the property, including the landlord. Besides an emergency, any access to the property will need to be with the tenant's consent. This is easily achieved if the tenant and landlord (or acting agent) have a clear line of communication and the suggested times are reasonable.
Have you had any issues regarding a landlord's right to access and tenant consent before? Let us know in the comments.
Summary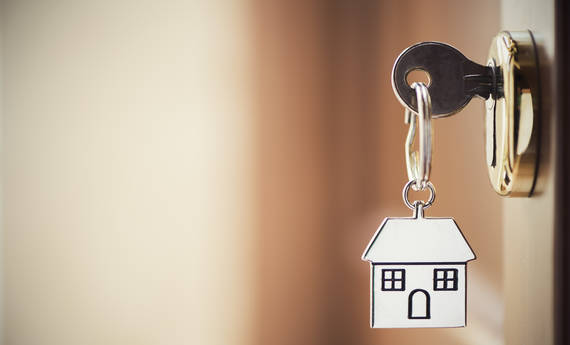 Article Name
Landlords Right To Access Property
Description
Landlords and tenants often clash over access rights to rental property, but what are the rules around Landlords right to access property?
Author
Publisher Name
Publisher Logo