One of the topics causing a great deal of debate at the moment for private sector landlords is universal credit and the predicted impact that it will have on rent arrears.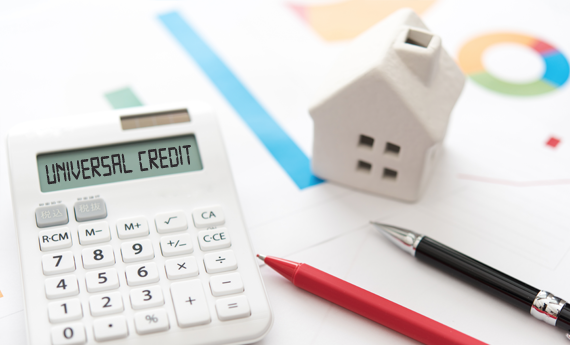 Currently, 25% of tenants in the private sector receive housing or other benefits. However, the current system is being changed to bring various benefits together under a new universal credit system. Now, rather than receive up to six separate benefits, a single payment is made directly to the recipient – rather than having the option for the equivalent housing benefit to be paid directly to the landlord, as it could be under the old system.
Among the initial worries, there have been serious concerns about the delays in payment receipts, which have left recipients unable to pay their bills on time, and private landlords suddenly dealing with rent arrears and payment defaults.
Early threats to tenants receiving Universal Credit
The scheme is being rolled out in phases, but the first instances of alarm are already being reported in the press.
GAP Property, a property firm based in Lincolnshire, was reported to have threatened every tenant on its books with immediate eviction if delays to their universal credit payments meant that their rent payments were late.
The firm's owners explained that many of their tenants were in receipt of benefits and that a six week delay in rent payment due to benefit payment arrears would rapidly put them out of business.
When Universal Credit tenants disappear with rent arrears
A landlady in Croydon – one of the first councils who have switched to the new system – has spoken to The Guardian to say that she will no longer rent to any recipients of Universal Credit, after she let a property to a tenant installed by the council.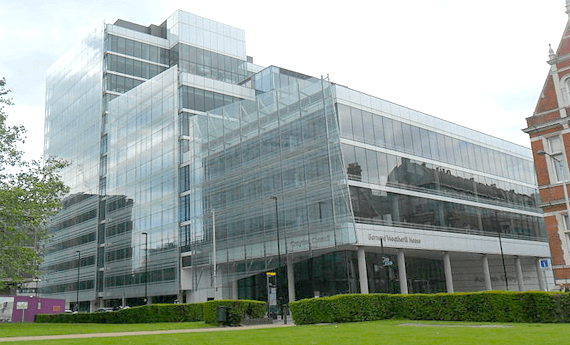 Once the tenant's benefit was switched, he exited the property, leaving her with rent arrears of around £9,500. The landlady then contacted the DWP, which administers the new benefit, after being told that she could claim rent arrears from the government for the missing tenant. However, the DWP later admitted that they had not processed the claim as they didn't have the tenant's NI number.
Having learned of her experience and her refusal to lend to universal benefits claimants again, Croydon Council released a statement saying that they could not get involved in such disputes because Universal Credit was operated by the DWP.
In the past, they would have done so, as housing benefit rules allowed councils to direct tenant housing benefit payments directly to landlords to avoid situations where the rent went into arrears. The Council has also said that the new system has meant that its own rent collection success rates have dropped to 59% from 91%.
It has also said that it expects these problems to worsen as the scheme rolls out across the UK, to a 'devastating' effect.
Research into the scale of the issue
Croydon and Southwark councils have carried out research that found Universal Credit recipients would push low-income tenants further into rent arrears and force those individuals to food banks.
Both South London councils were early 'triallists' of the new single benefit system. Already, one local foodbank says that it has seen an increase in client referrals of 97%.
775 tenants across the councils' social housing base were assessed, having moved across to the Universal Credit system. Over one-third failed to pay any portion of the rent in week one, and the majority then accrued degrees of arrears over the following 11 weeks. Arrears began to stabilise at this point but were not fully settled. Ultimately, 406 claimants from the study pool of 775 households said that they were in a poorer financial position than they had been previously.
The average arrears per Universal Credit claimant was 60p a day – totalling £89,000 across the group during the study period.
Southwark Council also said that, despite only 12% of its tenants being in receipt of the UC benefit, a collective arrears bill of nearly £6 million had already built up, with an average household arrears bill of £1,178.
The same study found that a key source of reported anxiety, stress and depression for social housing renters under the new scheme was the delay to payments. It was held to be challenging to understand and believed to lack flexibility. The report's authors concluded that the research participants ultimately did experience greater financial difficulty once they had transitioned to Universal Credit. Local hardship support services were also put under more stress as a result.
Possible solutions
So what is needed now? Already, the rising controversy and early horror stories flag up the need for early system reform.
Yes, claimants do need to be given a say on how their benefits should be paid. At the same time, however, private and social landlords alike need to be confident that they will receive rent on time for their properties.
Private landlords must also receive the same level of social tenant information as the social rented sector agrees, especially if a rental arrears claim needs to be made to the DWP.
Positive, in principle
In principle, Universal Credit can only be a good thing.
The benefits system was indeed becoming notoriously complex and overburdened, making it difficult for landlords and tenants to successfully navigate. Yes, the government has sought to roll out the highly ambitious UC programme slowly and steadily in order to assess its impact and to understand where changes will be needed.
Possible adjustments to Universal Credit
Already, feedback from landlords and tenants have resulted in early adjustments.
The new Housing Confident initiative is one such example. Underneath the new system, work coaches for the Universal Credit scheme discuss housing arrangements with claimants and work with each individual to ensure they are planning their budget in a way that allows them to make timely rental payments. The DWP is working with the RLA and other lettings bodies to ensure landlords receive information about the claimant journal process under the UC system so that each party can understand claimant status, payment dates and UC claims processes.
But there is no doubt that there are significant challenges ahead. Already, the RLA has carried out research that finds rent arrears among UC recipients in the private housing sector to be up by 15% against the tenancy market as a whole.
And this is at a time when the number of private sector tenants in receipt of housing benefit has grown – to 24% between 2009-2016, from a previous figure of 19%.
Still, private landlords are yet to enjoy comparable levels of safeguarding and support offered to social housing markets.
Even with the obvious challenges, there are solutions which could be considered. For example, ministers have already responded to calls to cut the waiting time between UC applications and payment times to four weeks (from the current six weeks) and this is being considered. This would better mirror the payment schedules of employed individuals and give landlords more confidence to rent to benefit claimants. The other obvious priority is to give private landlords the assurance that there is an effective process to reclaim rent arrears where these accrue, especially when a tenant exits the property and refuses to pay.
Equally, social housing landlords can find out when UC claimants receive their payments, along with details of their benefit receipt dates. This allows them to ensure timely payment of rent. Private landlords are currently denied this information, and this leads to an unfair playing field. The UC journal is only a partial step in the right direction on this front.
Last but not least, we agree with the RLA, shelter and Crisis, that tenants should have a say in how their benefits are paid, and to whom.
And yes, where the tenant wants the housing portion of their UC benefit to be paid directly to their landlord, this should be honoured. This facility was in place under the original housing benefit scheme after all. Yes, the rationale and philosophy behind UC is that the direct-to-recipient payment encourages fiscal responsibility, but perhaps the ultimate sign of responsibility in claimants is when they recognise that their rent is best sent directly to the landlord, so they can budget carefully with what remains.
Whatever the government does decide, it is imperative that action is taken as early as possible before the new system becomes a no-go topic for nervous private landlords, and Britain finds itself in a rental crisis with insufficient properties available to claimant tenants.
This certainly isn't an issue that will go away, and the government has an opportunity to listen to councils and landlord bodies alike to take rapid, smart and effective action before problems – and debts – become entrenched.