This post was last updated on March 24th, 2020 at 11:03 am
According to survey findings around 9% of tenants in the Private Rented Sector (PRS) are in rent arrears or have experienced rent arrears in the last 12 months. Compared to social tenants, of whom 25% are in rent arrears/ have been in last 12 months.
The English Housing Survey (EHS) is a national survey of people's housing circumstances in England. It is one of the longest standing surveys in government, with 2017 marking the 50th anniversary since the first survey in 1967.
Prevention of Rent Arrears
For private landlords renting out property for the first time, these stats suggest that there is around a 1 in 10 chance that your tenant will experience financial difficulties during their tenancy which may result in rent arrears.
IMPORTANT COVID-19 NOTICE: Rent Guarantee Insurance is not available to purchase through LettingaProperty.com at this time. For more information, please visit our Coronavirus Help Page.
For landlords with mortgage payments and regular financial commitments, I cannot stress enough the importance of arranging a guaranteed rent insurance to 'cushion the blow' from potential loss of rental income.
Considering it takes on average 42 weeks to evict a tenant, with a rent of £1000 per month, that would equate to a possible rent arrears of £9,692.31 during the time it takes to regain possession.
I've personally dealt with 2 claims in the last few months that have seen our landlords awarded a combined £20,000 in rent arrears. As you can imagine, a huge relief for our landlords and a victory for our Guaranteed Rent and Rent on Time services.
Here are some of the other key findings from The English Housing Survey 2016
The private rented sector remains the second largest tenure in England, and has grown in the last decade or so. In 2015-16, 4.5 million households were renting in the private sector representing 20% of all households in England.
The proportion of those aged 25 to 34 who lived in the private rented sector increased from 24% in 2005-06 to 46% in 2015-16. Over the same period, there was a corresponding decrease in the proportion of people in this age group in the owner occupied (from 56% in 2005-06 to 38% in 2015-16).
One in five private renters are dissatisfied with their status as a private renter. In 2015-16, 21% of private renters were dissatisfied with their status as private renters (9% of whom were very dissatisfied with their current status), compared with 10% of social renters and less than 1% of owner occupiers.
Private renters spend a significantly greater proportion of their household income on their housing costs than social renters, but are less likely to be in arrears. On average, households in the private rented sector spent 35% (including Housing Benefit) of their income on rent. Social renters spend, on average, 28%.
In 2015-16, 787,000 households moved within the private rented sector (i.e. from one privately rented home to another) and 196,000 new households were created. There were 187,000 moves into the sector, of which 72%, (135,000) were from owner occupation.
Most private renters move because they want to but one in ten was asked to leave by their landlord. When asked about their most recent move, most private renters said that their last tenancy ended because they wanted it to (73%). A tenth (11%) said that their landlord or agent ended the tenancy.
Among those private renters who had moved in the last three years because their landlord had asked them to, roughly two thirds (63%) were asked to leave because the landlord wanted to use or sell the property.
In 2015, the average SAP rating among private rented homes was 60. This average rating was similar to owner occupied homes, although the distribution of bands varied. Overall the private rented stock was less energy efficient than the social rented stock which had an average SAP rating of 67. This difference is partly explained by the private rented sector having an 'older' housing stock which is generally less well insulated
Over a quarter (28%) of private rented homes failed to meet the Decent Homes standard in 2015. The comparative figure for social sector rented sector was 13%.
Although the private rented sector has always performed less well than other tenures using this measure of housing quality, there was a marked improvement in the proportion of non-decent private rented homes over the 2006 to 2013 period from 47% to 30%. Since then the proportion of non-decent homes in the sector has remained virtually unchanged.
Summary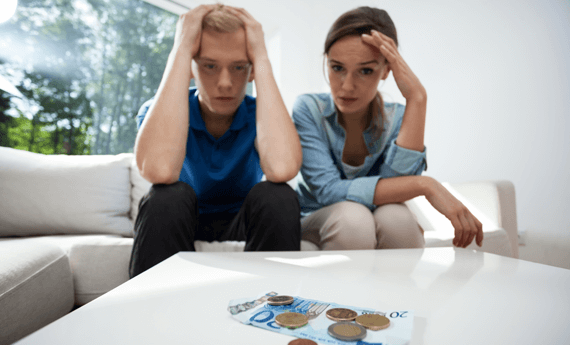 Article Name
9% of Private Tenants in Rent Arrears
Description
Rent arrears are at 1 in 10 tenants according to the English Housing Survey. Private landlords are urged to protect themselves financially.
Author
Publisher Name
Publisher Logo