Committing to a 6 month tenancy or longer with a 'perfect stranger' can be a daunting prospect, even for those of you who are 'seasoned' landlords. So, we've devised 7 killer questions to ask tenants before handing over the keys to your property.
The beauty of a service like lettingaproperty.com is that the landlord conducts the rental viewings – and so you should!
Having a chance to meet the tenant in person is by far the best way to weed out potential nightmares further down the road. To be able to look the candidate in the eyes and be armed with these questions to ask tenants, you're on your way to a peaceful and profitable let!
Of course, we strongly recommend that in addition to these questions to ask tenants, one should also adopt the more formal approach to tenant referencing such as gaining an employment reference, previous landlord reference and a 6 year credit reference.
Questions to ask tenants face to face
According to research conducted by Albert Mehrabian in 1971, body language (non-verbal communication) attributes to as high as 55% of our communication. This is followed by Tone of Voice (38%) and the content of what is being said – around 7%.
This supports my theory of asking these questions face-to-face with your prospective tenants rather than sending over an application form to complete. When you are able to subconsciously study the tenants reactions to the questions being asked, you'll be able to get more of a 'gut feel' as to their responses.
Before jumping into the questions to ask tenants, I might add that this is not an interrogation, merely an opportunity for you to make a more informed decision as to the suitability of the prospective tenant. On the flip side, you may prepare yourself for questions the tenant may ask of you for example – how long have you been a landlord for, what do your tenants think of your management style etc etc.
So lets get started with these 7 killer questions to ask tenants:
Question #1 – Why are you renting?
An open question – "So, why are you renting at the moment?". Gives the tenant an opportunity to divulge his/her life story and possibly one of the most relevant questions to ask a tenant. You'll be met with answers such as "I'm moving away from/ out of home", "Relocating with work", "Saving up to buy a property" etc.
Whatever the answer, you'll be able to delve further into the tenant's mindset as to why they are looking to rent your property.
Question #2 – Have you ever been evicted?
We're looking for an outright, confident "No" here! Letting a property to a tenant that has been evicted is a bad idea. Eviction is usually a means to an end – a tenant that does not pay rent, causes a nuisance at the property or is in breach of the tenancy agreement.
If you get a "Yes" – you may wish to delve deeper (with a guarantor as an absolute minimum) or politely decline.
Question #3 – Do you currently have any pets?
An important question to ask if you are not accepting pets in your property. When tenants call our office to book a viewing on a property and we ask if they have any pets, it does sadden me when they say, "I do but I won't be bringing the dog / cat with me!" It leaves me wondering what are they intending to do with their family pet – give it away? I think not.
My best guess is that they are hoping the landlord wouldn't object to a pet from the outset or indeed, they wouldn't be that upfront about owning a pet before signing the agreement. A few weeks in and you'll get an email from the tenant saying they have a dog – is this okay? Seen it many times.
Question #4 – What's your relationship like with your current landlord / letting agent?
We're looking for any signs that there may have been issues with the current landlord or letting agent.
You may be met with answers such as "The landlord / letting agent is a bit difficult, they never fix any of the issues that I have politely raised with them" or "The landlord is looking to sell the property and have given me no notice to find a new one" or "The landlord owes me money for some repairs I had to do on the property".
Again, it's not so much the 7% of content that we're concerned about, it's more the tenant's body language and tone of voice. Are you picking up something awry in the tenant's response. Do you need to dig deeper into these "issues" and get to the root cause?
Question #5 – What line of work are you in?
More of a practical question to ask your tenant however, it will provide you with further insight into their living habits.
For example, a tenant that works night shifts may cause issues with neighbours in new-build flats – thin walls, noise at 3am – difficult to get hold of in the day as always asleep. A tenant that works from home may mean additional wear and tear on carpets, walls, units which may require further consideration.
Question #6 – Who would be living in the property with you?
More than one tenant named on a tenancy agreement are typically 'jointly and severally' liable unless they are named as a permitted occupier. 'Jointly and severally' is a legal phrase that means two or more persons are fully responsible equally for the liability.
This means that they are both responsible (liable) to adhere to the terms and conditions laid out in the tenancy agreement. The most important of these terms is the payment of rent on time – if one tenant doesn't pay their half – both are liable.
In under no circumstances would we recommend having a second or third tenant (over the age of 18) living in the property who are not named on the agreement and who have undergone thorough tenant checks.
The most common response to this question is: "Yes, my wife is living with me, but it will only be me on the agreement" – No. Both parties should be referenced and named on the tenancy agreement to avoid any issues.
Question #7 – Why should I consider your application to rent my property?
We've stolen this question from a recruiters guide to employing people. It may sound a little 'cheesy' however, it will certainly give the tenant an opportunity to shine – at the very least be able to build a rapport with you.
There you have it, our 7 killer questions to ask tenants before handing over the keys. You may also be interested in the best time of year to let a property and how to find tenants fast using the 3 P's.
There are probably a dozen more questions to ask tenants and we'd love to hear them. Please leave comments below for our readers!
Summary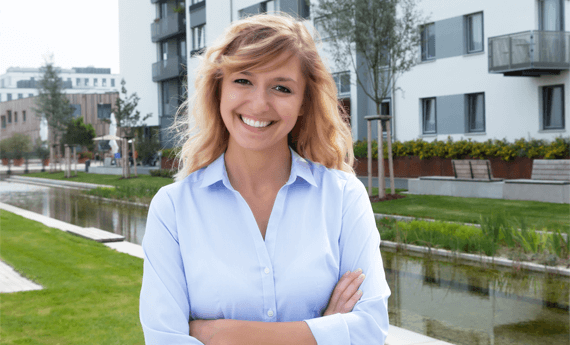 Article Name
7 Killer Questions To Ask Tenants
Description
7 Killer questions to ask tenants before signing a tenancy and handing over keys to a rental property. How to avoid bad tenants and reduce risk.
Author
Publisher Name
Publisher Logo