Compliance with landlord registration, HMO & Selective Licensing legislation is vital if you intend to rent out private properties in the UK. Not least as it protects your lettings business and avoids hefty fines and possibly sanctions.
Skip to:
Mandatory Licensing of HMOs in England
Selective Licensing in England
Landlord Registration in Scotland
Landlord Registration in Wales
Landlord Registration in Northern Ireland
There is an ever-increasing amount of regulation of the private rented housing sector. It can sometimes be viewed as "red tape". However, it's there for a purpose, not least to restore public faith.
Ignorance of the law is not a protection. If you are offering privately rented properties, you must familiarise yourself with the rules and regulations governing your region, and your country as a whole.
Better Business For Private Landlords
It makes common commercial sense as a private landlord, to stay within legislation guidelines and requirements. It also helps to build and grow the sector you and I are in. If you join the other ethical and well-organised landlords and complete compliance processes, you can avoid being dragged down by the business practices of "rogue landlords".
It also gives your tenants the assurance that you are a secure, responsible landlord. Anyone who is considering taking on private rented properties will be urged to make sure that their prospective landlords have proof of their legislative compliance.
The How to Rent guide is a perfect example of how tenants are being advised to seek out landlords who adhere to the law. This means that not getting to grips with the expectations and requirements can limit your letting potential and land you in hot water.
The tenants who don't care about your compliance may also be the least likely to pay rent regularly.
Different Control Systems For British Countries
The control procedures used by England, Scotland, Wales and Northern Ireland vary. Even though the aim is the same – to protect tenants and provide a sensible legislative framework for private landlords.
In England, with the exception of those landlords renting out HMOs, are not currently required to hold a landlord licence and sign up to a landlord register unless your property falls under the rules of 'Selective Licensing'. As detailed below, the way in which this works can vary between local authorities and specific locations.
In the other UK countries, landlord registration is used to regulate the industry. When you register as a landlord in Scotland, Wales and N. Ireland it is a commitment to adhere to that country's code of practice.
So, what are those things? What does it mean to you, the landlord? And what is the process for applying, if you are a new landlord?
Mandatory Licensing of HMOs in England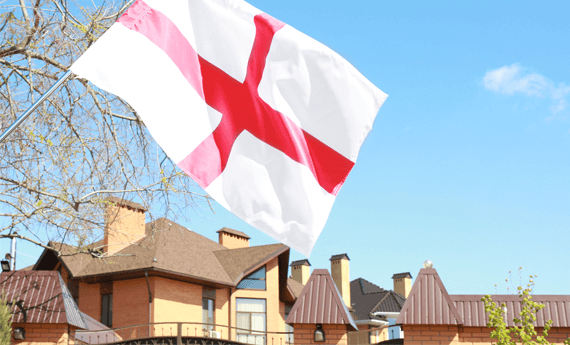 On 23rd February 2018 The Licensing of Houses in Multiple Occupation (Prescribed Description) (England) Order 2018 was published. The commencement date is 1st October 2018.
http://www.legislation.gov.uk/uksi/2018/221/made
In essence, private landlords with properties that fall within the criteria – 5 unrelated people or 2 or more families sharing facilities – will break the law if they do not apply for an HMO licence by the 1st October 2018
The Minister had said that there would be a 6 months grace period during which time landlords would not face legal action if they had not applied however, there is no grace period after 6TH October 2018 in the legislation.
It appears that the publication of this legislation in February is being considered the grace period and I fear that many landlords will miss this point.
There are some very serious implications for landlords who fail to apply for a HMO licence:
Lenders are now refusing HMO mortgage applications if the licence hasn't been issued. On the licence application you must list the lenders and a local authority has an obligation to inform them about your application. If you have a mortgage which does not cover a licensed HMO you need to speak to your lender before the local authority contacts them.
It is also important to tell your insurance provider about this change to ensure that you are fully covered
Tenants must be shown that the property is licensed BEFORE they move in or before a new AST is issued to a current tenant, otherwise the landlord is in breach of Section 21 legislation. This means that without a licence, or at least evidence that an application is in process, we cannot meet our obligations and we will not be able to serve a Section 21 Notice on that tenant should we ever need to remove them.
The HMO licence must also be displayed at the property in a communal area
A further announcement will be made to set national minimum room sizes for HMO. This means that a room which falls below the minimum size cannot be offered for rent nor occupied. Local authorities can ask for bigger rooms but cannot make an allowance for smaller ones.
This new legislation changes the original Mandatory Licensing legislation in the Housing Act 2004
Additional and Selective licensing can still be introduced by a local authority should they see fit.
Read our other article all about permitted occupiers here.
Additional Licensing Of HMOs in England
This can be introduced where a local authority can show that it is appropriate having consulted all interested parties, this includes landlords, letting agents and other occupiers in the area and surrounding areas.
Once introduced it will apply to any property which is occupied by 2 -4 unrelated people sharing facilities, regardless of the number of floors occupied or the type of tenancy.
A property let to a group of 2 – 4 sharers would fall within this legislation as would a property let as separate rooms.
Selective Licensing In England
The 2004 Housing Act gives local authorities in England the right to impose a licensing system on private rented housing within their boundaries.
The aim of this was to create a framework that solved some of the abuses of the past and to ensure that landlords complied with certain quality standards. This licence aimed to govern not just the condition of properties but also tenancy practices.
Different councils apply this selective licensing in their own way. You can even find variations within the same local authority, as selective licensing may be applied to some housing and not others. This is where the term "selective" comes from. Councils sometimes insist on licence applications in areas that are considered particularly problematic, for example.
The general principle though is that each property has to be licensed separately. Fees are imposed according to the level set by the relevant council.
To obtain a licence, the landlord has to meet a list of obligations.
This includes, but is not limited to:
There are exceptions to the need to apply for a selective licence – such as if the property is covered by different legislation. It is possible in some circumstances to apply for a temporary exemption too. This can be linked to any work you are undertaking to change the nature of the property.
The fines and repercussions imposed for non-compliance with selective licensing vary, but are onerous and include loss of reputation.
In some areas of England, you may need to register yourself as a landlord too. Each local authority has different rules on this and there is no country-wide process.
Landlord Registration Requirements In Scotland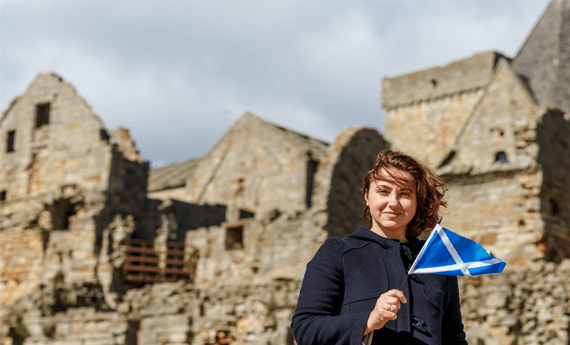 The way Scotland manages its privately rented properties is different from the model outlined above.
Instead, landlords north of the border are required to register themselves, and this covers the housing they offer. Each of the 32 local authorities in Scotland have landlord registers, which then feed into a countrywide register.
This is a searchable database of availability, for anyone considering renting a property. And of course, it is also a way of checking if landlords in Scotland have committed to meeting the standards set within the country's code of conduct.
The requirement to apply for registration of a property is covered by Part 8 of the Antisocial Behaviour (Scotland) Act 2004. Which means if you rent out privately without complying, you are committing a criminal offence. This can lead to a maximum penalty of a £50k fine and a five-year ban on letting properties.
If you own or manage a private rented property in Scotland, you need to display your landlord registration number on any advertisements and reapply again every three years.
The site to use to register as a landlord in Scotland can be found here:
https://www.landlordregistrationscotland.gov.uk
Landlord Registration Requirements In Wales
In Wales, a similar registration process is a legal requirement under Part 1 of the Housing (Wales) Act 2014
This demands that you provide the local authority with accurate and up-to-date details about yourself and the property or properties you intend to rent out.
This registration process can be completed online but must be done by the landlord themselves, not an agent or another third party.
It provides you as a landlord with a unique registration that lasts for five years. After that, you need to re-register.
If you add other properties to your portfolio in Wales, you would need to include the details into your registration within 28 days of a domestic tenancy being offered.
You can face criminal prosecution in Wales if you fail to comply with any of the requirements of landlord registration. There are a few exemptions, often linked to changes of ownership.
If you want to register as a landlord in Wales, you need to use the following portal:
https://www.rentsmart.gov.wales/en/landlord/landlord-registration/
Landlord Registration Requirements in Northern Ireland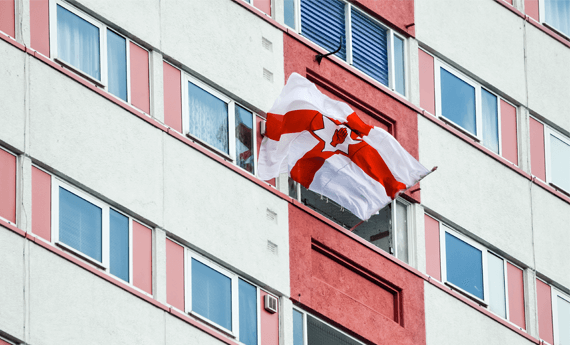 Private letting landlords in Northern Ireland must also register, to comply with the law. You will provide information about yourself, and up to date details of the properties you are letting out.
This is then a sharable resource that can be checked by tenants, neighbours and local councils right across the country. It indicates that the landlord is committed to good practice in their letting arrangements.
Registration as a landlord in Northern Ireland is also seen as a supportive framework for the landlords themselves. This is because registration provides access to updates, advice and training for example.
Private landlords in Northern Ireland pay one fee to register themselves, and this covers all their properties. It can be done online or by completing a physical application form. You will then be provided with a Certificate of Registration (valid for three years) and a unique registration number.
Non-compliance in Northern Ireland can lead to fines and other serious sanctions. Tenants in Northern Ireland are encouraged to report landlords who are not registered.
To complete your landlord registration in Northern Ireland, click here:
https://www.nidirect.gov.uk/articles/landlord-registration-scheme
Help is at hand for Private Landlords
If you are considering letting our your property in the UK, we have an experienced team dedicated to help you navigate current legislation and your legal requirements. Our services include finding you a tenant, drafting up the latest legal agreements, securing and registering the deposit and collecting and guaranteeing the rent.
Please contact us on 0333 577 8888 to discuss your requirements.
Acknowledgement: Thank you to Mary Latham – our good friend, experienced landlord and author for co-writing this article for our readers.