This post was last updated on November 9th, 2021 at 05:42 pm
A few weeks ago we asked you for your thoughts on offering pet friendly rentals and the feedback was tremendous. For those of you who did partake in our survey, thank you!
Looking for pet friendly rentals? Take a look at our properties to rent across the UK by private landlords. You can filter by whether the properties are pet friendly!
Findings concluded that 68% of landlords would willingly provide pet friendly rentals and accept tenants with furry friends, especially if they could meet them first hand or even see a pet CV detailing history of their behaviour within other properties.
The results of our pet friendly rentals survey
Despite dogs and cats having previously had a bad rap when living within rental accommodation due to additional mess and unpleasant indoor odours, the findings said that moggies are now the second most popular pet to pass the rent test, with man's best friend coming in a close third.
It appears that if a tenant has a goldfish or two in tow, they can walk right on into to a new rental property with ease, as 84% of landlords recognise the benefits of so-called aquarium therapy – the calming effect of watching fish at home.
Sadly, cute fluffy rabbits, miniature hamsters and snakes are at the bottom of the property chain with just 34% of landlords agreeing for them to set up home.
The vast majority (80%) of landlords, however, said that they would feel the need to put an additional pet payment fee in place when renting out a house to cover for possible damage to fixtures and fittings.
Jonathan Daines, CEO of lettingaproperty.com commented: "It was an interesting exercise to undertake and thanks to all of the feedback we gained some useful data.
"The objective behind all of this research, of course, was to highlight that if landlords offered pet friendly rentals, they can command a premium rental price for allowing four paws through their front doors. Why? Quite simply because demand is there."
Jane Watts, founder of www.myforeverhome.co.uk, one of the charities we linked up with, said: "It was a pleasure to get involved with this initiative. Through the rescue, I have come across many people who would rather set up home in a tent than give away their pet, but know many more tenants who have been forced to do so because they can't find a place to home them and their beloved pals together. I hope more and more landlords will continue to be pet friendly so that charities like us won't have to re-home such animals."
---
Recent press coverage:
Agency says landlords increasingly pet-friendly to attract tenants
Some 68 per cent of landlords now accept tenants with dogs and cats according to a survey conducted by online letting agency lettingaproperty.com. (lettingagenttoday.co.uk)
Property landlords now more pet friendly, survey reveals
The number of landlords now allowing people with companion animals to rent their properties is increasing. (dogworld.co.uk)
An increasing number of landlords are now allowing the inclusion of pets in the tenancy, especially if they are able to meet them first or see a history of the animal's behaviour in other properties they have lived in. (residentiallandlord.co.uk)
Summary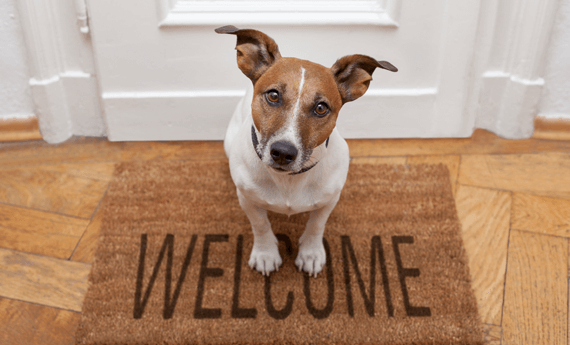 Article Name
Finding Pet Friendly Rentals Just Got Easier
Description
68% of our landlords would willingly provide pet friendly rentals and accept tenants with furry friends, especially if they could meet them first hand!
Author
Publisher Name
Publisher Logo