The Minimum Energy Efficiency Standards 2018 for rented property is now only 8 months away!
1st August 2017 is the 10 anniversary of the introduction of Energy Performance Certificates (EPC's). They are now the only remaining part of the original Home Information Packs (HIPs), which were introduced for property sales in August 2007 as part of the Housing Act 2004.
EPC's were applied to properties which were offered for rent from 1st October 2008 and because they last for 10 years many rented properties are now due to have a new inspection to gain an new EPC.
There have been several changes to EPC for rented properties since their introduction and the front page is now far more user friendly than it was in the early days. Anyone can check the EPC of any property by putting the post code into the EPC register. This means that local authorities and prospective tenants have access to this information.
For tenancies which began after 1st October 2015 the EPC must be given to all new tenants at the start of the tenancy, otherwise a valid Section 21 cannot be served. This requirement was introduced in the Deregulation Act 2015 and has since caught out many landlords and letting agents.
Minimum Energy Efficiency Standards 2018 – Changes are afoot
A property with an EPC rating below an E CANNOT BE OFFERED FOR RENT.
This does not apply to existing tenancies but from April 2020 it will.
This means that, even where a tenant has lived in a property for years, that landlord must bring the property up to a minimum of E, unless the property is exempt.
Make sure your property meets the minimum energy efficiency standards 2018 and arrange to have an Energy Performance Certificates renewed for just £69 inc vat today.
This is going to have a major impact on the private rental market, especially Victorian terraced properties. 20% of dwellings in the UK were built before 1919 and most have single brick walls which offer poor insulation.
Over the last 9 years all of the energy suppliers have had a legal obligation to provide fully funded or grant added energy measures to anyone who applies regardless of whether they are a customer or not.  This is called Energy Company Obligation (ECO funding).  Most of this money has run out now but some of the energy companies have funding to offer.  There are usually restrictions applied for example the property may need to be in a fuel poverty area or the tenants may need to be on qualifying benefits. Check the energy suppliers websites for more information before all of this funding runs out.
Costs to landlords in meeting minimum energy efficiency standards 2018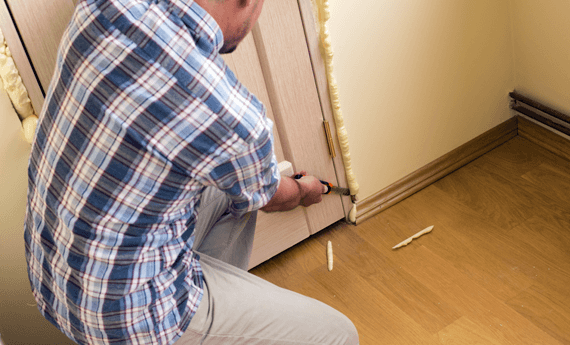 Landlords can no longer claim the cost of installing energy saving measures from their tax because the scheme which allowed this, Landlords Energy Saving Allowance (LESA), ended in April 2015.  The National Landlords Association have tried to pursued Government to re-introduce this tax saving but they have failed to do so.
If you are buying a property to rent out make sure that the minimum energy efficiency standards 2018 are met (rated E or above) or be prepared to spend the money needed to reach that level.  If you are letting properties which are below an E please take steps to get them up to this level before next April.
This is another increase in expenditure for landlords and it has come at a bad time for many of us because we are also facing the loss of allowance for interest paid on mortgages but the fact is that this legislation has been known for almost 10 years now and those who were unaware of it or have not taken steps now have very little option but to have the energy saving improvements carried out.
Don't get caught out! Make sure your property meets the minimum energy efficiency standards 2018
See also: Energy Performance as from 1st April 2018
Summary
Article Name
Minimum Energy Efficiency Standards 2018
Description
Minimum Energy Efficiency Standards 2018 for rented property now 8 months away! Landlords must read this reminder to comply with EPC rating regulations.
Author
Publisher Name
Publisher Logo