The reason that the legal process for taking our properties back from tenant is called possession is because once we have handed the keys to the tenant that tenant legally possesses the property and you will need permission to gain access to a tenanted property.
Although we continue to own the property, it is now in the possession of the tenant. At the point at which we hand over the keys we have no natural legal right to gain access to a tenanted property without permission and this is something that gets many landlords into trouble.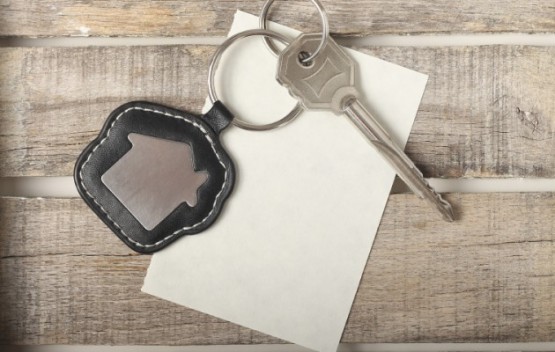 Can I gain access to a tenanted property without the tenants permission?
There is legislation that entitles us to gain access to a tenanted property in an emergency or to carry out repairs or statutory obligations like Gas Safety Inspections however, the legislation that protects a tenants right to 'quiet enjoyment' is likely to override our rights of entry if the tenant does not give us permission to enter and we cannot prove without doubt that we had no alternative but to enter the property.
Has my tenant got the right to change the locks and not give me a key?
The simple answer is yes, a tenant has the right to protect his privacy. If a tenant believes, because of past experience or because of the many stories told about landlords walking into a tenanted property without warning, that the landlord will not respect his legal right to "quiet enjoyment" changing the locks will prevent the landlord from entering without his permission.
How much notice must I give to access a rental property?
The law requires us to give a tenant a minimum of 24 hours written Notice to access to a tenanted property. This can be by email but not by text.
Even where there is a term in a Tenancy Agreement which says that we will inspect the property on the first day of each month or something similar this does not allow us to enforce that term without first giving the required Notice. The law also requires us to enter the property "during normal daylight hours".
This is generally considered to be 8.00 until 17.00 from Monday to Friday unless the tenant asks us to come at another time.
I need to access my tenanted property to make repairs
We tread a narrow line between making sure that we meet our legal obligations to keep the property in good repair and to ensure that all the services are safe. Our legal obligation not to disturb our tenants' enjoyment of the property, which after all is the tenants home.
In my opinion this all comes down to respect and sadly many landlords cannot get the fact that they own the property out of their heads and some landlords think that they are doing the tenant a favour.
Yes we do own the property but we have chosen to accept rent from another person in return for that person using the property as a home.
None of us would be happy to have a stranger invading our home on a regularly basis and particularly not if that stranger made comments about our lifestyle. If we respect our tenants, as we should, we will remember that they want what we want in our own homes and act accordingly.
Do property inspections work?
I am not a fan of inspections and in over 40 years I have not suffered in the least from not inspecting my properties other than when a tenant has requested me to do so or when I have to carry out a statutory obligation.
I have had tenants who have lived like kings and kept the property in excellent order but the weekend before they moved out they held a party and there was wine split on my carpets and cigarette burns on the furniture. No amount of inspecting during the tenancy would have prevented that.
On the other hand I have had tenants who have stored their clothes all over the floor and made it very difficult to show the properties to prospective tenant but when they moved out and took their clothes with them my carpets were clean because their clothes had protected them from normal wear and tear.
Download our 30 point checklist for landlords. It's packed with information to help you getting ready to rent out your property.
If you feel the need to inspect please remember that there is more to gain with sugar than with salt and making offensive remarks, you may not think that they are offensive but people do not like being told how to live, may make your tenant dig their heels in.
There is very little we can do in reality to prevent a tenant forgetting to clean the toilet and if they leave it dirty we have the right to have it cleaned at their expense but if they clean it before they leave we have no cause for complaint.
The only time that we have a legal right to express an opinion on the condition of our rented property is when it is handed back to us unless there is a health and safety issue or the condition of the property is affecting sharers or neighbours.
If we see things that are dangerous or that will cause damage we should make it clear that we are concerned and if the property is multi occupied each tenant has a duty of care for the others and also to visitors.
I have always found it better to go softly and to ask a tenant to help me to let the property to the next tenant, I offer an incentive if the property is a mess and on a couple of occasions I have offered to send in cleaners at my own expense to enable me to show the property and to save me a void when they move out.
Even this conversation needs to be handled carefully to avoid causing offence but there is no harm in explaining that people viewing are often picky about the current tenants lifestyle and it would help me if the property looked less "lived in".
The worse case I ever had was where a tenant had two large cages of rats in the living room – without my consent – this was one occasion where I forgot that I am a professional landlord as I ran screaming from the room.
The smell was dreadful and I realised that I could not show the property until the tenant and his "pets" had gone and the room was deodorised. The tenant was apologetic because he saw my genuine fear of these creatures and having the conversation about what prospective tenants might think was easy.
Eventually we reached an agreement that he would move out two days early to give me a chance to remove the smells and avoid me needing to stop money from his deposit. I still took a void but a shorter one.
Actually most of the smell was in the cages and with a day of open windows and doors and the use of a perfume that had been in my cupboard for a long time I managed to begin to show the property within a couple of days. The tenant had had the curtains and carpets cleaned and the property was unfurnished.
Refusing access to a tenanted property despite having had 24 hours notice
In extreme cases a tenant may refuse access to a tenanted property, despite having been given Notice, when we have a legal obligation to cover and this is a tricky one.
If we arrive with a Gas Engineer and the tenant refuses to let us in we should try to negotiate to come back at another time. If we get cross and tell the tenant that we served 24 hours Notice and that the Engineer is costing us £70 a hour this can be construed as harassment.
It is important to stay calm and if the tenant does not allow us access to a tenanted property, this is what we need to do.
Write to confirm to the tenant that we have a legal obligation to carry out and that if he does not allow us to do so we will need to involve the local authorities
If the tenant does not give us access following that letter/email we should ask the contractor who called, following our original 24 hour Notice, to write on his letter head that he called at x time on x date and the tenant would not give him access.
Take the contractors letter and a copy of your communications to the tenant to the local Environmental Health Officer and ask him to assist. Often a tenant will grant entry once a local authority calls them
If the tenant still refuses entry you need to go to Court to ask for a Court Order for access.
In my experience it rarely gets this far unless the tenant has mental health issues. If the landlord believes that the tenant is carrying on illegal activities in the property he should involve the Police because, while this would give us the right of entry, it may be dangerous for us to go into the property.
The important thing that we must all remember is that the tenant is in a very powerful position and no landlord wants to end up in Court accused of Harassment or Illegal Eviction and either of these can be the result of a landlord not showing respect for the tenants legal rights and doing something which would "interfere with the peace or comfort of the occupier"
Mary Latham, Landlord.
More information regarding the legislation is here Protection from Eviction Act 1977 and Protection from Harassment Act 1977