If you're a private landlord, you may be wondering how to attract tenants for your property.  We know when is the best time of year to let a property however, there are certain aspects of a property that a landlord should pay attention to in order to attract the right sort of tenant for their property.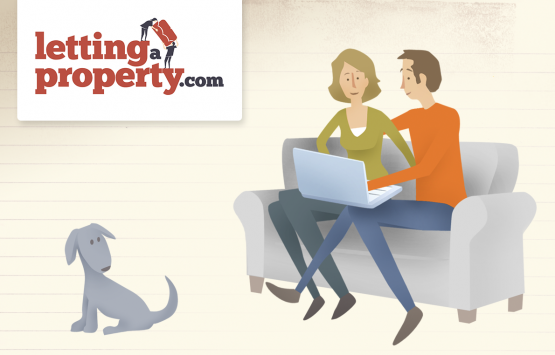 Here are our list of top 5 tips on how to attract tenants and what they would be looking for.
Tip 1: Location – A top priority on how to attract tenants
The main deciding factor that tenants are looking for in their rental property is a 'good' location. The good news is that the definition of "good" will vary between individuals with some or all of the following being important factors:
A safe and secure neighbourhood
Short commuting distance to university or work
Proximity to local nightlife or shops
Within a good school's catchment area
Access to a main road
Unless you are in the process of searching for a buy to let property to purchase, you cannot physically move where your property is located and therefore you should take the time to appreciate the strengths of your property's location and target the most appropriate market. For example, a property in a safe suburban location would be best for families, while a city centre apartment might be well suited to a young professional couple.
Tip 2: How to best calculate your rental amount
The rental amount is almost as important a consideration as location as any prospective tenant is bound to have a budget within which they will base their property search.
Landlords must set a monthly rent for their property that can compete with similar properties nearby, and remember that tenants are looking to maximise their budget, so they will be looking for as many features as possible for their money.
How much rent should I charge my tenants?  We can provide you with a free best price guide to make sure you are not over / under charging your tenants.
Tip 3: Features that tenants are looking for
There are several desirable features that tenants are looking for in a rental home. These include:
An attractive and modern bathroom and kitchen
Good kitchen facilities including a dishwasher, washing machine and tumble dryer
Stylish touches, e.g. feature walls
Storage facilities
A garden or yard
Plenty of natural light
Parking
Open plan interiors
Tip 4: Best tenancy length 
Most tenants are in the market for a shorter term rental of around six to 18 months. This is because a lot of tenants are actually aspiring to be homeowners and are saving up for a deposit, looking for somewhere to buy or waiting for a fall in local house prices.
Offering a 12 month contract with the option for a 6 month break clause is popular.  Around 80% of our tenancies are on a 12 month basis.
Be sure to have a read on when is the best way to find a tenant for rented property.
Tip 5: Personalisation
The final factor that encourages tenants to choose your property is the ability to put their own stamp on their home. Allowing some tasteful personalisation in décor, for example, will allow tenants to feel comfortable and potentially stay in your property for longer.  Of course, there will be an understanding that should the tenant vacate, they will put the property back into the condition it was let at the start.