For many landlords we work with, the 'perceived' negatives associated with letting to students outweigh the positives and therefore immediately rule them out as prospective tenants.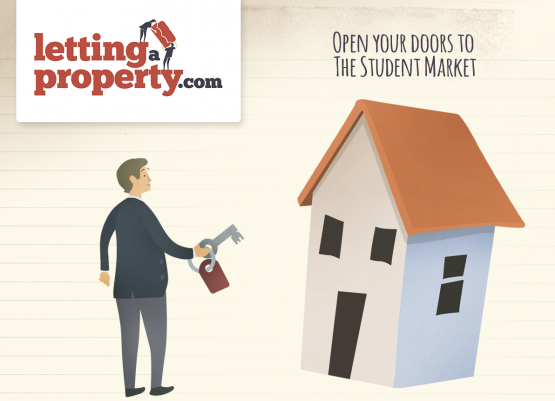 Thoughts of excessive drinking, boisterous behaviour, crowded parties, piles of dirty dishes and never-to-be-cleaned bathrooms are understandably what comes to mind.  Having let many student properties up and down the Country, we are pretty well placed to highlight the positives for landlords that embrace the student market.
International students
According to the UK Council for International Affairs, 19% of all students studying in the UK in 2014/2015 were international. This is quite a large percentage of the student population that is going to 'need' a place to stay.  Generally speaking, international students are known to come from fairly wealthy backgrounds and therefore have the money to spend on rent. Without a rental history in the UK, international students commonly pay up to six months' rent in advance to secure a property, removing a landlord's fear of rent arrears. High-end, luxury accommodation targeted at international students is currently a booming market and can attract tenants that are known to happily pay approximately £2,000 a week.
High demand for student rentals
Particularly in areas around major colleges and universities, and where there is easy access to public transport, rental properties are constantly in high demand.
Despite the influx of new purpose built buildings that offer student accommodation exclusively and the availability of halls of residence, with the significant and endless turnover of new students annually, private landlords can still tap into this high demand and increase their rental yield.  Also, with the flexibility of converting a typical 3 bedroom semi to a 6 bedroom student home and renting out on a per room basis as a House of Multiple Occupancy (HMOs), landlords have the opportunity to maximise their revenues more than if they were renting to a family or couple.
Students need all the money they can get
No matter how many parties they host or how untidy the place is at the end of their lease, students need all the money they can get and will do a lot to ensure they get back the full deposit. Whether it's recruiting their friends and family and paying them in pizza and beer, or hiring the best cleaners in town to blitz the place, the property will probably look better than before they moved in.  And if it didn't, you've got a deposit to fall back onto.
Do your homework
Renting to students is slightly more complex than renting to a family and there are a few additional points to consider.  As mentioned above, if converting to an HMO, you will need to be a licenced HMO landlord which you would arrange through your local council.  The property would also be subject to stricter regulations such as 'fire regulations'.  You may have a larger initial outlay however, after a term or two, you'll most likely have re-couped the costs.
The other consideration when letting to students is whether you let on a room by room basis and have several agreements or you let the property as a whole to a group under one tenancy agreement.  Around 80 – 90% of the properties we let to students are under one AST agreement.  We find this easier to manage administratively, all the tenants are jointly and severally liable for the rent and deposit, the rent is paid in from one bank account and if one of the students wants to vacate, it is up to the remaining students to find a replacement.
To discuss our services for student landlords, call 0333 577 8888.