In the first of my series of articles on Tenancy and Property Management Tips, my first tip for Landlords is to never feel pressurised into signing a tenancy agreement before carrying out the necessary checks on the tenant.  Without the background knowledge of the tenant, landlords are opening themselves up to a greater risk of default on the rent payments leading to tenant eviciton.  A landlord should take preventative measures in order to avoid having a breakdown in the tenancy.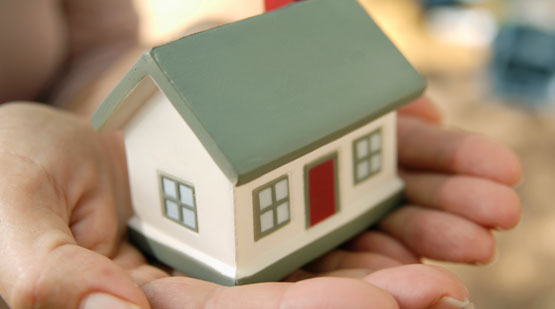 Tip # 2 – Take preventative measures
Always reference your prospective tenants
You MUST always obtain a comprehensive reference check from a reputable referencing agency.  The typical cost for tenant referencing is around £75 + vat per tenant and the average turnaround time is between 2 to 3 days.  Remember, the cost of tenant referencing is usually born by the tenant and not the landlord unless the property is being let in Scotland where recent legislation has determined that tenants are not to be charged ANY additional fees.
Always make sure you go through the data collected by the referencing agent and if you do not understand it, ask questions. You are taking a view whether or not this tenant can afford to live in your property.
A bank statement will highlight the tenant's lifestyle and affordability
Bank Statements for me are the most critical part of the data collected however, most referencing companies do not seek this information.  You should personally ask the tenant to provide you with the last 3 months.  You can only obtain these direct from your new tenant, with them signing a consent form that they have passed this data on to you.  If the tenant will not give me copies, I ask myself "What are they hiding?"
I have evicted many serial bad tenants over the years, and very rarely will they give statements, as it shows too much information to the landlords.  A Bank Statement will tell you how much they get a month in wages, what day they receive it, who is paying those wages, have they paid the last 3 months rent, what other expenses do they pay monthly and with the monies left over, can they afford to live?
An employment reference will confirm current income
An employer's reference is critical.  Make sure the company exists, if you have never heard of them, look them up on the internet.  Generally when you ask for the employer's reference, a letter will come back from the Human Resources Department, saying that your prospective tenant is employed by the Company, when s/he started, how much salary s/he is on and whether s/he is a permanent employee or contracted / part-time.
Other aspects to note about the employer: What's the entity of the Company? Does it have a Company number or VAT number on headed note paper? Is there a land line number to contact?
The second rent arrears case at Landlord Action, was £53k based on a false work reference.  You will see from the bank statement, that the employer is paying wages by Standing Order, so that will give you a peace of mind.
Avoid identity fraud and always obtain tenant identification
Obtain a copy of the tenant's passport and / or driving license.   A recent Government consultation took place regarding the requirements for private landlords to check the immigration status of new tenants by requesting to see a copy of the tenant's identification. The consultation is now closed and we expect to find out the new plans this year.
The government plans to introduce penalties of up to £3,000 per tenant for landlords who repeatedly and deliberately break the law by not complying with the immigration policy.
The previous landlord reference should prove the tenants payment history and uncover and damage disputes
Most referencing agents will contact the tenant's previous landlord and request a reference in writing is possible. In addition to this I would recommend that you request a copy of tenant's previous tenancy agreement.
I have seen the sector become so cut throat now, that Landlords are giving good references to new landlords, even if the tenant is in rent arrears, as they want to pass the tenant on and avoid lost time/rent and court fees – so be diligent.
Set up a standing order mandate for rent payments
Always try and get your tenant to sign a standing order, which stops the excuse of having to chase for cheques or cash each month, remember your time is important.
Do you need a guarantor to act as a referee?
Some landlords I know make it common practice to request get a guarantor regardless of the tenant's employment status.  A guarantor will be liable for the rent/damages if the tenant defaults, so you have more chance of debt collection.  The guarantor will have to be credit checked.
Take out Rent Guarantee Insurance
Rental Guarantee Insurance is readily available for landlords and pricing is very competitive.  In my opinion, paying around £90 for 12 months of cover is well worth it!  The Insurance Company will insist on the tenant(s) being comprehensively referenced, and once they have passed, the rent guarantee insurance policy will be granted.
Most rent guarantee insurance policies will cover you from month 2 until vacant possession of the property has been granted, with your legal fees being paid for eviction.
Secure the tenancy deposit
I'm still amazed now some 5 years after the tenancy deposit law came into effect, that landlords that contact us still have no idea about the rental deposit scheme and the implications it can have on them.
Always protect the deposit with an approved deposit scheme. It saves a lot of disputes at court.   My advice to landlords is not to state on the tenancy agreements that 2 months' rent in advance has been received as the judge will, more often than not, deem the rent in advance as a deposit and you could have problems.
Obtaining tenant references will no doubt give you the background information on the person and the re-assurance that based on their history they should make for good tenants.  Unfortunately the past does not always determine the future, and as we do not have a crystal ball available, I strongly suggest that for every new tenancy, all of the aforementioned preventative measures are taken by the landlord to minimise the risk of tenant eviction.
And for those unlucky enough to have to pursue the legal route, in my next article I will review what happens when a tenant stops paying the rent and the tenant eviction process through the courts.
Paul Shamplina.
If you have any other suggestions or preventative measures, please share them below. If you require further help and advice on tenant eviction, request a call back from Paul or a member of his team.