Landlords need to act now to avoid their central heating systems being turned off after 31st December 2012 when new Gas Safety regulations come into force.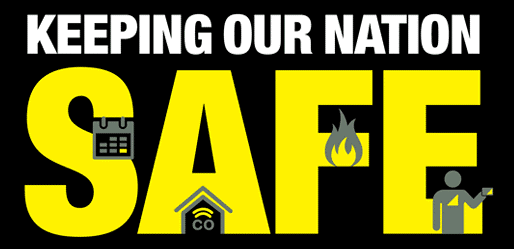 Landlords have a legal obligation to ensure that the heating system that we supply is maintained in full working order throughout the tenancy.
We can supply temporary heaters if a system breaks down and there is a delay in obtaining parts but, in my experience, tenants are not happy with this even for a short time and I usually offer to pay compensation to help them with any additional cost of running temporary heaters and for the inconvenience this may cause.
There are times when this situation cannot be avoided but new regulations is not one of those times and we need to be sure that any work that is needed is carried out before our next Gas Safety Inspection is due.
So many systems now provide both heat and hot water and we cannot leave tenants without hot water.  If the system needed to be turned off during a cold spell or where this meant the total loss of hot water the tenants would have the right to ask a landlord to provide alternative accommodation until the issue is resolved.
The Gas Engineer will not be able to issue a certificate before inspection hatches are in place, if they are needed, if he is carrying out his inspection after 31st December 2012.
You will find full details here: http://www.hse.gov.uk/safetybulletins/fluesinvoids.htm
This is to give you the basic information
Under the new gas safety regulations gas engineers are legally required to check the flue after carrying out any work on the boiler and this included Gas Safety Inspections.   The original installer and every subsequent servicing or maintenance engineer need to be able to check that:
the flue is continuous throughout its length;
all joints are correctly assembled and are appropriately sealed; and
the flue is adequately supported throughout its length.
Unless the gas engineer can make these checks they cannot ensure that the flue from the boiler is safe in order to comply with their legal duties and they will not be able to issue a Landlords Gas Safety Certificate which means that the system should be shut down because it is not lawful to let a property without one.
Fitting inspection hatches in the ceiling (and, where relevant, stud wall) will ensure that the engineer can carry out his inspection and issue the Gas Safety Certificate that landlords need to comply with the law.
Landlords please don't wait to check whether your flue is visible and if not get inspection hatches fitted in the next couple of weeks because, as we all know, if a boiler is going to breakdown it is going to do so during the next few months and the engineer will turn it off unless he can comply with the new regulations.
A simple explanation of the issue, the risks and how the matter can be resolved, as well as a number of frequently asked questions can be found here Gas Safe Register website: http://www.gassaferegister.co.uk/advice/flues_in_voids.aspx
If required, you can order a Landlords Gas Safety certificate online.