This post was last updated on May 14th, 2019 at 04:06 pm
The simplest way in which to determine whether an HMO licence is required is to apply an example into practice. If you were to have five students living in and sharing a two storey property, owned and run by a private landlord, this would not be a licensable house in multiple occupation (HMO) under the rules prior to 1 October 2018, as the property consists of two storeys.
However, under the new HMO licence rules that come into force on 1 October 2018, the HMO in this example will require an HMO licence due to the storeys rule being removed. The property is occupied by five or more people and forms two or more households.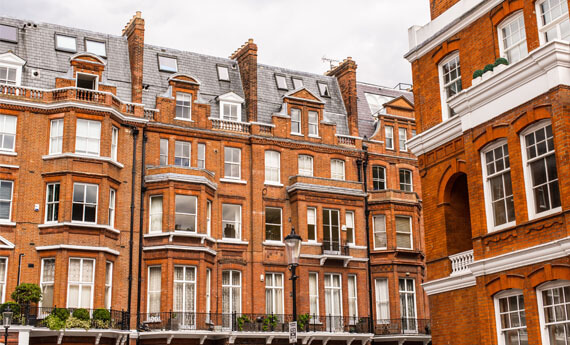 If you currently rent an HMO that will require licensing when the new Order comes into force, you are required to apply for an HMO licence through the local authority for the property location in order to lawfully continue renting out the property.
Transitional provisions state that if a property is licensed under Part 3 (selective) licensing, this HMO licence will continue until expiry, at which time the property will then require a mandatory licence. Properties licensed under additional HMO licensing, already have a "Part 2 licence" so this will continue too and a new licence will not be needed.
HMO Licence: New Rules & The law
On 23 February 2018 new licensing rules were agreed by Parliament and will come into force on 1 October 2018. Before the new Order comes into force, mandatory licensing applies across England to HMO's that:
1. Comprise of three or more storeys;
2. Occupied by five or more people consisting of two or more households.
Excluded from the current rules, and the new rules, are "section 257 HMOs", where a block is converted into self-contained flats not complaint with 1991 Building Regulations and less than two thirds are owner occupied.
The new rules are covered by "The Licensing of Houses in Multiple Occupation (Prescribed Description) (England) Order 2018" and replace the previous prescribed description of an HMO that requires mandatory licensing. The 2018 Order defines licensable HMO's in section 4 as:
Description of HMOs prescribed by the Secretary of State
4. An HMO is of a prescribed description for the purpose of section 55(2) (a) of the Act if it—
(a) is occupied by five or more persons;
(b) is occupied by persons living in two or more separate households; and
(c) meets —
(i) the standard test under section 254(2) of the Act;
(ii) the self-contained flat test under section 254(3) of the Act but is not a purpose-built flat situated in a block comprising three or more self-contained flats; or
(iii) the converted building test under section 254(4) of the Act.
The new HMO licensing rules leave the 'people' and 'households' unchanged (five people from two or more households), but require HMOs on any number of floors to be licensed. There is an exclusion that if the property is in a purpose built block of three or more flats, it is not covered by the requirement to be licensed under mandatory licensing. New mandatory conditions will apply to all licensable HMOs that fall under the licensing criteria, further tightening up the market and minimising the number of unfit properties.
The occupants are all considered to be part of the same household (defined in section 258 of the Housing Act 2004) if they are all members of the same family. This includes people living together as husband and wife or in a same sex relationship and also others related to them as a parent, grandparent, child, grandchild, brother, sister, aunt, uncle, niece, nephew or cousin. A stepchild is treated the same as a child and half-blood relationship is treated the same as a full blood relationship.
The Licensing and Management of Houses in Multiple Occupation and Other Houses (Miscellaneous Provisions) (England) Regulations 2006 also refers to how live in employees and carers are counted for the purpose of the regulations. The relationship between the employer and their live-in employee (i.e. a live in nanny or carer) is classed as part of the single household, therefore not forming an additional household. They are residing in the property as a function of their employment, it could also be likely that the accommodation is provided as part of their remuneration package and that there is a requirement to reside on the premises in order to fulfil the terms of their employment contract.
HMO Licence – Minimum room sizes and refuse facilities
In addition to the removal of the number of storeys, on 1 October 2018 'The Licensing of Houses in Multiple Occupation (Mandatory Conditions of Licences) (England) Regulations 2018' will come into force, introducing refuse provisions and minimum room sizes.
Under the Order, in a bid to stop refuse from piling up outside shared rented properties, landlords are required to provide adequate domestic waste storage facilities in line with the local authority rules. The authorities will prescribe the number and use of receptacles for the storage and disposal of waste generated by an HMO. In the Government's opinion this is a fair and proper responsibility of an HMO landlord.
Local authorities will also have to enforce minimum bedroom size standards, or apply even tougher rules, in order to address specific local needs. Landlords of existing properties will be given up to 18 months to make necessary changes when re-applying for a licence. These minimum room sizes only apply to properties that fall within licensing under Part 2 of the Housing Act 2004, that is mandatory or additional HMO licensing.
Minimum space requirements
Rooms used for sleeping by one person over ten years old will have to be no smaller than 6.51 square metres (70 square feet), and those slept in by two people over ten years old will have to be no smaller than 10.22 square metres (110 square feet).
Rooms slept in by children of ten years and younger will have to be no smaller than 4.64 square metres (50 square feet).
In all circumstances, areas of the floor where the ceiling height is under 1.5 metres are ignored. If rooms are smaller than 4.64 square metres the local authority will need to be made aware. The licence will specify the maximum number of persons (if any) who may occupy any room and the total number of people allowed to occupy the different rooms must not exceed the number of persons for whom the property is suitable.
In the event that a new HMO licence is issued but the room sizes are too small, the licence will include a condition stating what the landlord must do in order to comply. Any condition stated within the licence must be adhered to by the landlord within 18 months of the local authority notifying the landlord of the breach.
Moving forward
It is predicted that the new regulations will bring an additional 177,000 properties requiring an HMO Licence under the mandatory licensing scheme in England. Where other licensing schemes are already in place for landlords, (which accounts for about 20,000 HMOs) existing licences will count as mandatory licences until they expire.
There are serious consequences to both the landlord and letting agent if an HMO that is subject to mandatory licensing is let without a HMO licence. The local authority can prosecute the landlord in the magistrate's court and the fine for breaches of the Housing Act 2004 offences have been 'unlimited' since March 2015. Local authorities can also issue landlords with civil penalties of up to £30,000 per offence as an alternative to prosecution.
Tenants and local authorities also have the power to seek up to 12 months' rent back from the landlord in the form of a rent repayment order, should a landlord be convicted of operating an unlicensed HMO. A tenant or local authority must prove beyond reasonable doubt that the landlord has committed the offence before a rent repayment order can be made.
If you have any questions about HMO licences, renting a property out or any of our landlord services – please contact us on 0333 577 8888.
Summary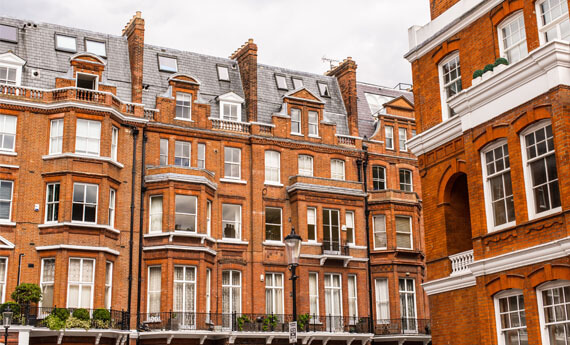 Article Name
HMO Licence Rules as from 1st October 2018 (England)
Description
New HMO Licence rules come into force in 2018, don't miss these important changes and potentially find yourself in hot water. Find out all you need to know.
Author
Publisher Name
Publisher Logo