Picture the scene; you enter your rental property to find wide-scale damage that could run into thousands of pounds. To make matters worse, you failed to make a detailed property inventory and schedule of condition. You're now faced with the realisation that you may end up having to stump up the cash if your dispute goes south.
While this example is purely hypothetical, we know many landlords who have been faced with this scenario. After learning the hard way, they now go to great efforts to produce detailed property inventories.
Just this week, I've been talking to a private landlord who spent thousands of pounds decorating a property before letting it out.
[wd_hustle_cc id="call-to-action"]
The tenants moved in and within a couple of weeks, the tenants had 're-decorated', put up wall paper, used dark coloured paints and hung up umpteen photos using nails and screws. The landlord found out by seeing a post from the tenant on Facebook!
The landlord didn't carry out a property inventory so when it comes to the end of the 6 month let, what chance will she have claiming on the tenants deposit? Unfortunately as low as 5 – 10% . With a signed property inventory clearly illustrating the condition of the property, she'd have at least a 99.9% chance of a successful claim.
Do I need a property inventory for unfurnished tenancies?
Don't fall into the trap of some landlords who think that just because their properties are not fully furnished that they can get away with not having a property inventory – it's not just about listing furnishings, what about the condition of the property, the cleanliness, the garden or damage to internally-decorated walls, fixtures and fittings?
Whether fully furnished or not, inventories are a must for all.
Do I need an unbiased rental inventory?
It's also worth investing the time and money in producing a professional and unbiased property inventory and schedule of condition that will stand up to potential disputes at the end of the tenancy. Handwritten lists on the back of a 'fag packet' are just not going to cut it if a tenant disputes your claim.
How detailed should the rental property inventory be?
The property inventory must be detailed, ordered and simple enough for the tenant to review and cross check. In the event there is a dispute, the chosen deposit scheme arbitrator is able to clearly digest and see what condition the property was in at the start of the agreement. An inventory document that is poorly presented and overly complicated is neither good for encouraging the tenant to sign nor persuading the arbitrator that your claim is valid.
Should I include photos in the inventory?
Having photos as documentary evidence is also a must. They must clearly show the condition of the property at the time the tenancy agreement commenced.
To be sure your claim against the deposit is successful, it is recommended to have the inventory and photos jointly signed by landlord and tenant.
The advice is clear and simple – make sure you have a detailed inventory and schedule of condition prior to the tenancy, it has to be clear and easy to digest, it must be signed by both parties, and supporting photography (also signed) provides useful supplementary documentation.
Failure to have a landlord inventory service can be a costly mistake.
For further reading:
Summary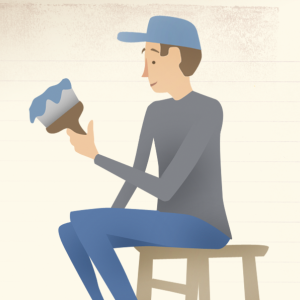 Article Name
Do I really need a property inventory when letting out my property?
Author
Publisher Name
Publisher Logo