This post was last updated on October 23rd, 2019 at 03:59 pm
From knowing what to charge for the rent on your property to understanding the rights and regulations involved in being a landlord, there's a lot involved in becoming an efficient, effective and above all great landlord – both for your own management of the property ad for your tenant's renting experience.
Think you're cut out to be a great landlord? Here are just some of the traits that may help.
1. A high level of patience
No matter what kind of property you're renting, from commercial buildings to private homes, a high level of patience is a must when it comes to all parts of the rental process.
Depending on the rental market, you may wait a while before you find the perfect tenant for your property and anything from managing a household to sorting out paperwork requires that much-needed patience. Not only will this save your sanity, it will also ensure that every part of the rental process is completed to the highest standard, ensuring everything is up to date for you.
2. A predilection for organisation
Being a landlord involves paperwork, and as such when it comes to renting out your property an organised personality is going to have a far easier time than someone who doesn't have a natural aptitude for keeping things in order.
With the possibility of changes in tenancy and different maintenance requirements, the ability to both stick to a schedule and organise anything from photography to the signing of tenancy agreements are a must. Of course, choosing to use a maintenance company can take some of this required organisation out of your hands, and is a viable alternative in this circumstance.
3. A polite, friendly manner
Though being a landlord isn't technically a customer service facing role, any industry where you work directly with a human being will likely have a bit of a crossover.
After all, no-one wants to be like the angry, miserly version of the landlords your see in movies and on TV – going into negotiations and maintenance with an open mind and polite manner can go a long way to making short-term tenants into long-term ones.
4. Flexibility when renting
Not everyone's renting circumstances will be identical, and depending on the market it may well be worth being more flexible than you might otherwise choose to be.
Only looking to rent to professional couples? You might need to expand those parameters to single professionals too. Not sure about allowing pets in your property? If you do, it may open up the potential pool of great tenants!
We're not saying you should compromise on everything in your property, some things just aren't practical, but generally expanding your horizons a little may allow you to reap great rewards.
5. Motivation to get things done
As a self-employed business, as with many industries you have to generate your own motivation to get everything done on a day-to-day basis – as there's not often a person or co-worker pushing you to complete paperwork, maintenance and correspondence on time. Good motivation to get the job done can make you a better landlord on paper, as well as in person with tenants who appreciate your forward-thinking style.
Think you'd make a great landlord? If you're looking for a service that can help you manage and care for your rental properties, look no further than Lettingaproperty.com.
Get in contact with us today to discover how we can make your rental business more profitable and more successful. These personality traits are just the start – if you think you have what it takes, chat with us today to find out how we can help.
Summary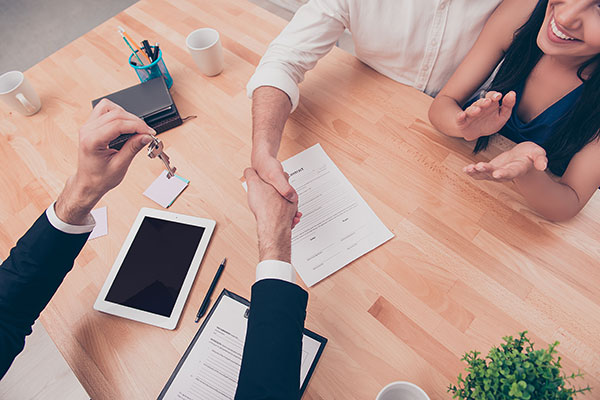 Article Name
5 personality traits that could make you a great landlord
Description
What personality style makes for a fantastic landlord? here are 5 traits that could make you a great landlord. What type of landlord are you?
Author
Publisher Name
Publisher Logo