Becoming a landlord is a fantastic way of ensuring a steady income from month-to-month and is hopefully a sound investment for the years to come. However, it is worth doing your homework before taking the plunge or you could find yourself making some potentially costly mistakes. Below are some of the most common errors and how to avoid them.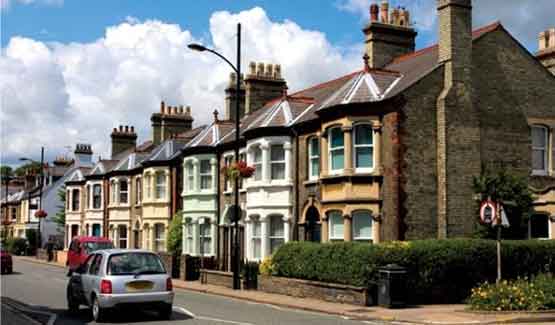 1 – Neglecting to carefully consider location
If you come across a property for sale which seems like a bargain, stop to consider its position. Houses situated in a neighbourhood with a bad reputation can struggle to make you a decent return on your investment. The same can apply to houses in the middle of nowhere. From our experience, small 2/3 bedroom family homes close to schools or transport to / from work are like gold dust and let very quickly, often with 10 – 15 tenant enquiries on the first day we advertise it.
2 – Keeping your tenants onside
As you know, a mortgage will have to be paid regardless of whether there is a tenant in the property or not. A stable, long-term let is the best way of minimising void periods, so if you find reliable tenants who like the property, it is best to keep them onside. Happy tenants are more likely to stay for longer, so consider rent increases carefully…From our perspective, if you are able to let the property just under market value, there is little or no reason why the tenant would want to shop around for a "cheaper" property.
3 – Forgetting to save
There are any number of hidden costs associated with buy-to-let properties. As a landlord, you will need buildings insurance, possibly contents insurance, gas safety certificates, energy performance certificates, PAT tests, fixed wiring tests etc. You are also responsible for additional maintenance costs, such as boiler repairs or electrical repairs, so it is always prudent to put money aside to cover these emergencies. We would recommend at a minimum to set aside 10 – 15% of the monthly rent to pay for unforeseen costs.
4 – Failure to reference tenants
Tenants who damage your property or fall behind with rent payments can cost you dearly, both financially and mentally. Doing your homework and performing background checks can be time well-spent. Ask for references and follow them up; if possible, meet potential tenants face-to-face, and back up any decisions with a rental agreement. Maintaining good communication can mean your tenants will get in touch if something goes wrong, rather than letting things escalate.
As a part of our own referencing process, we always seek a 6-year credit history check, a reference from a previous landlord and an employment reference to confirm their income and affordability. As a rule of thumb, your tenant's annual income should be in excess of 30 times the monthly rent in order to afford it – For example: £1000 pcm x 30 = £30,000 salary per annum.